EDUCATION
AAF DALLAS FOUNDATION
These scholarships would not be possible without the support of the AAF Dallas Foundation. The mission of the Foundation is to elevate and further our ad industry by providing grants and programs that develop and support the education of both practicing and future professionals.
The AAF Dallas Foundation is continually looking for additional funding to support existing and future scholarships. Learn more about the AAF Dallas Foundation and how you can help support the future of our Dallas Ad community.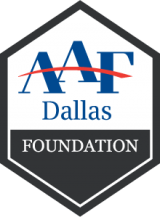 WE GIVE IN ORDER TO GROW THE ADVERTISING COMMUNITY IN THE DALLAS AREA.
That means building up a strong pipeline of talent, supporting the people employed in the industry and promoting everyone's work to the robust base of corporations in the region.
SCHOLARSHIPS
In the past five years, we have provided over 20 scholarships to promising young talent at area colleges. Our scholarships have benefitted attendees of a broad variety of schools and will continue to do so as we build a stronger talent pool in the area. 

DREAM FUND
We have supported the Dream Fund since 2000, contributing over $300,000. This is an incredible group that provides assistance for advertising professionals in times of need, making an amazing difference in the lives of people dealing with injuries, illness, and family tragedies.
For more information, visit www.dreamfund.org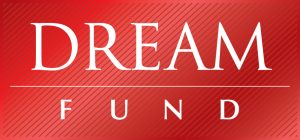 GET INVOLVED
We are always looking for your help bolstering the advertising community in Dallas. If your company is interested in sponsoring a scholarship in your name, email us. You will receive exceptional promotion for your generous assistance. We also gratefully accept individual contributions to help with scholarships and other efforts.
The AAF Dallas Foundation is a fund of the Communities Foundation of Texas. CFT is a 501(c)(3) charitable organization.
SCHOLARSHIP
The 2020 AAF Dallas Foundation scholarship information is now live. The application deadline is Monday, May 1, 2023.
The AAF Dallas Foundation Scholarship provides one-year scholarships for up to $2,000 to current college students with average academic achievement and financial need working towards a bachelors or master's degree in the field of advertising or marketing communications, including advertising, marketing, radio/ tv/film, journalism, graphic design and communications or related fields.
ELIGIBILITY CRITERIA:
Sophomores, juniors in college, or working towards a masters degree
Attend a collegiate institution in Collin, Cooke, Dallas, Denton, Ellis, Grayson, Hunt, Johnson, Kaufman, Rockwall, and Tarrant counties
Applicants must be a United States or documented legal residents of the United States
SELECTION CRITERIA:
Career ambitions in advertising
Contributions to the collegiate advertising community
School and community participation, demonstrated leadership potential, essay response, letters of recommendation will also be taken into consideration