2021 SUIT AWARDS WINNERS ANNOUNCED
The Suits Awards is an award program designed to recognize and honor individuals across various advertising disciplines who support the creation, execution, and delivery of great creative work from the Dallas advertising industry. Each year, AAF Dallas selects one individual from each of the ten categories to honor. AAF Dallas will be recognizing these recipients and others on Thursday, March 11. Meet our recipients below!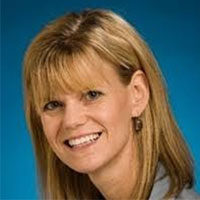 CLIENT OF THE YEAR
Jenni Pustinger, 
CMO, OrganiCare, LLC
Jenni is currently the Chief Marketing Officer at OrganiCare, LLC, a rapidly growing start-up in Austin, TX, whose brands include FemiClear, an all-natural and highly efficacious line of products for women's health that rally behind Joie de Hooha. This line-up includes the breakthrough new over-the-counter products for genital herpes symptoms – a first for national drug store chains. 
Before joining OrganiCare in January 2020, Jenni was VP of Category Marketing at Whole Foods Market where she led multiple pillars, including integrating with Amazon for Prime Rewards at WFM.  Prior to that, Jenni held various marketing roles at The Hershey Company and Procter & Gamble. 
When not building brands, Jenni can be found training and racing triathlons in Texas and around the world.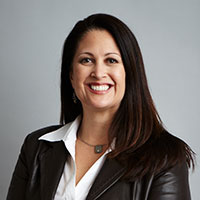 AGENCY LEADER OF THE YEAR
Kimberly Tyner, 
Chief Creative Officer, Spire Agency
As Co-Owner and Chief Creative Officer at Dallas-based Spire Agency, Kimberly is the heart and soul of Texas' most-awarded B2B marketing agency. She was named a "Top 25 Women in Advertising" by AAF Dallas in 2019, and the 2021 "Agency Leader of the Year." 
In 2020, Kimberly's B2B shop became one of Dallas' most awarded agencies with 26 major awards, the most in the company's history. Spire was among the top five most-awarded Dallas agencies at the 2020 American Advertising Awards, and was one of just 17 agencies to win at the District 10 level. The agency also received multiple Graphis and Hermes awards, made Logo Lounge and was a two-time "Marketer of the Year" winner by the D/FW American Marketing Association.
Her creative inspiration propelled the agency on to the Clutch 1000 global list of "Best B2B Agencies in the World" for the second year in a row in 2020. Spire was also named to the more-exclusive Clutch 100 list for both "Fastest Growth" and" Sustained Growth." The agency went on to be named to B2B Marketing's "Top 38 US B2B Agencies" and Marketing Round's "12 Best Agencies You Should Know in 2020."
Under her leadership over the past 11 years, the agency has expanded to include a national roster of B2B clients including American Airlines, Bell Helicopters, Big Brothers Big Sisters, Briggs Equipment, Tenet Healthcare, The Howard Hughes Corporation, Texas Capital Bank and TrinityRail.
Prior to joining Spire, Kimberly spent ten years leading creative initiatives for many of the country's best-known brands, including Coca-Cola, IBM, American Heart Association, Church's Chicken, Neiman Marcus, Popeyes, Turner Broadcasting (CNN, TBS, TNT, Cartoon Network), United Way and UPS.
Kimberly has led presentations on the business of design for students at the University of Oklahoma and the all-women Stephens College School of Design. She has also judged the Mobius Awards International Advertising Competition and Exhibitor Magazine Exhibit Design Awards. Her work as a designer and creative director has been recognized by Graphis, Print Magazine, DSVC, Hermes, the American Marketing Association and the American Advertising Federation.
Kimberly is a graduate of the University of Oklahoma with a BFA in Visual Communications.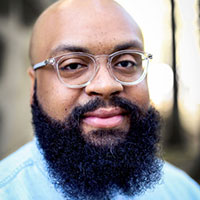 MOSAIC CHAMPION
Kevin Green, 
VP, Group Creative Director at RAPP
Kevin is a creative leader and diversity, equity and inclusion warrior. He began his career as a Copywriter in the Marcus Graham Project's iCR8 Summer Bootcamp, where he learned that representation is the key to breakthrough creative and mentorship is the key to cultivating diverse talent. Since then, he's spent his career at the intersection of diversity and creativity, holding a dual role at RAPP as VP, Group Creative Director and U.S. Lead of Diversity, Equity and Inclusion. 
Kevin has authored compelling brand stories for brands like PNC Bank, McDonald's, Toyota and Match.com and won awards at shows like the Dallas ADDYs, AVA Digital Awards and APPY Awards. 
He currently serves as an Advisor to the MGP Alumni Board, inaugural member of the Snapchat Creative Council and Co-Chair of the ADCOLOR Advisory Board, where he and 30 other DE&I champions create a holistic career development program for ADCOLOR FUTURES. 
Kevin is also an emerging speaker and thought leader, sharing his insights on podcasts like We Are Next and national industry conferences. Kevin is a creative force and calming presence, helping brands, mentees and colleagues reach their highest potential.
When he's not working, you can catch Kevin glued to the latest Mavs game or spending quality time with his three favorite people in the world: his wife Jasmin and daughters Audrey and Autumn.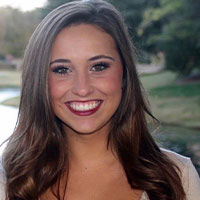 AGENCY MEDIA STRATEGIST/PLANNER THE YEAR
Carson Tanoury, 
Media Planner, The Richards Group
Carson Tanoury found her passion for media and advertising while being a part of the Texas Media sequence at The University of Texas at Austin. After graduating five years ago, she pursued her passion by joining The Richards Group as a Brand Media Planner and, since being there, has worked on a wide-range of different accounts in different verticals, including but not limited to: MD Anderson Cancer Center, Charles Schwab, Mohawk Industries, Omni Hotels, Farm Bureau Financial Services, Business First Bank, Great Gatherings, Life Science Logistics, Dallas Symphony Orchestra and the Meadows Institute. Carson has a nag for numbers and loves challenges like finding the bigger "why" behind the data and how it can strategically be evaluated to better a brand's business and make ads reach the right people…aka why she admires media planning. 
Aside from media planning, Carson also loves spending quality time with family and friends, is on an ongoing mission to try all the best Tex-Mex food in the city (Mi Cocina is her current favorite) and enjoys traveling, especially if it involves soaking up the sun on beach trips. In fact, even at the outset of her career, she's already decided where she wants to retire: "A beach, any beach. I love the warm weather."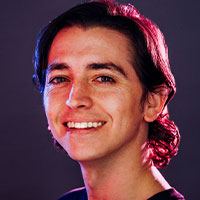 MEDIA SALES REP OF THE YEAR
John Lods, 
CEO, Arm Candy
John Lods is the founder and CEO of Arm Candy, a boutique agency that blends the experience and capabilities of a media agency with the innovation and spirit of a technology and data company to deliver smarter, more effective marketing campaigns. John is responsible for the management of the agency's 50+ clients and approximately $70 million in marketing investment. 
Throughout his career, John has been recognized for his strength in identifying marketing strategies that successfully deliver on a client's goals and objectives. His ability to architect innovative media approaches has fueled his career success and led to the founding of Arm Candy. 
John's entrepreneurial spirit drove him to re-define what the modern media agency could deliver in an era of massive consumer behavior upheaval and demand for greater transparency. He founded Arm Candy with the mission to demystify advertising while providing an agency environment with a focus on employee wellness. Unlike big Madison Avenue agencies who are struggling to pivot from legacy models, Arm Candy is built for the modern age and is thriving right here in the Dallas Metroplex.
John received his Bachelors of Science degree in Business Management from Purdue University.  A proud Boilermaker, when he is not working he is avidly watching Purdue sports teams or playing a round out on the golf course.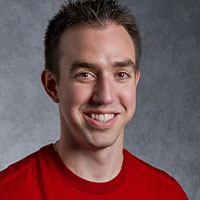 AGENCY ACCOUNT EXECUTIVE OF THE YEAR
Michael Nortman, Principal
, Plot Twist Creativity
Michael Nortman is a Principal and founding member of Plot Twist Creativity. Prior to launching Plot Twist, he was at The Richards Group for 11 years and Ogilvy's headquarters in New York for 4 years.
 His experience includes CPG, automotive, tech, retail, and charities.
Away from work, Michael enjoys being outside, but with a twist, having completed both the Spartan Trifecta and Ragnar Texas Two Step. Michael's wife, Brandi, is a teacher and they have two sons.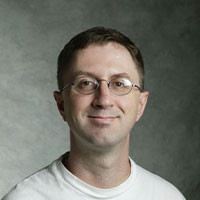 CREATIVE PRODUCTION PARTNER OF THE YEAR
Andy Younker, Producer
, LERMA
With over 25 years in the industry, Andy Younker is not only a production enthusiast but also a valuable asset to his team, clients, and agency. Andy joined The Richards Group in 1998 after spending 3 years at USA Radio Networks and recently transitioned to Lerma/ to continue his invaluable client work. Over the last 23 years, Andy has established himself as the consummate team player. He is quick to share his expertise, always making himself available as a resource for new team members. Not only does he manage a full spectrum of production projects for The Home Depot in his broadcast producer role, but he also single-handedly maintains traffic responsibilities for this mammoth of a client. 
Although Andy loves every aspect of production, what he values most is the long-term friendships he's formed throughout the years within the agency, with clients, and among industry production partners. He understands the value of solid working relationships and is considered one of the most reliable among his peers. 
When not on location or in the office, Andy spends most of his time in the great outdoors. He is an avid hiker who loves a challenge; Andy has hiked trails in New Zealand, Ireland, Scotland, Iceland, and Costa Rica. While traveling abroad is exciting, Andy's goal is to climb the highest peak in each of the 50 United States. So far, he's made it to 14 peaks!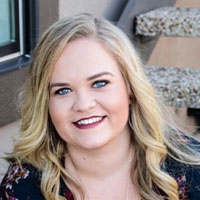 AGENCY SUPPORT OF THE YEAR
Macey Thompson, Production Coordinator
, The Marketing Arm
Macey Thompson is currently a Production Coordinator at The Marketing Arm in Dallas. TMA believes in the power of creativity and that brands should stand for more than what they're selling. 
Macey earned her Bachelor's of Science from the University of North Texas with a concentration in Journalism, Sociology and Marketing. (Go Mean Green!) She is also the Social Media Co-Chair and Secretary for AAF Dallas. 
Usually, after work, you can catch Macey with her Goldendoodle Tank playing fetch or enjoying the outdoors.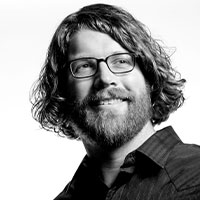 EDUCATOR OF THE YEAR
Dr. Mark Allen, Professor
, Temerlin Advertising Institute
Mark Allen joined the Temerlin Advertising Institute at SMU in 2003 to help start and build a new creative program for aspiring art directors and copywriters centered in Dallas. Since then, work produced by his students has been consistently recognized by the advertising industry's most respected organizations: The American Advertising Federation, The One Club, Lürzer's Archive, Adweek and others, as well as media outlets outside the industry-standard venues, including: The Today Show, The Huffington Post, USA Today, Cosmopolitan and Elle. Such honors have paved the way for his students to work for many of the world's most recognized brands and agencies.
Allen's own work as an art director and designer has been recognized for creative excellence in a number of professional venues. He's done work for brands like the History Channel, the New York Yankees, A&E Networks, The Walking Dead, Martha Stewart, HBO, and the Smithsonian. Even the work he's done for SMU has been awarded in the PRINT Regional Design Annual and various other venues.
In addition to his professional experience, Allen earned a PhD in Philosophy with a concentration in aesthetics and art history. His dissertation offers a contribution to the many debates surrounding the elusive definition of art by focusing on the values of meaning, craftsmanship, and beauty, which he hopes can repair the real and perceived rifts between traditional and modern art, but also between the fine and communication arts.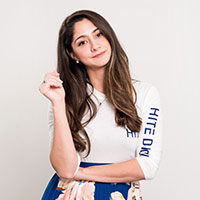 YOUNG PROFESSIONAL OF THE YEAR
Tatiana Chamorro, Partner
, HITE Digital
Originally from Nicaragua, Tatiana settled in Texas with her husband and young son in 2014. She went on to graduate summa cum laude from A&M-Commerce, earned a Master's in Marketing, and co-founded MOCA, a disruptive app that empowers physical therapists and their patients.
Tatiana's passion is in marketing and design, focusing on ROI-driven strategies and creating a balance between functionality and aesthetics. In 2020, she started a digital marketing agency mid-pandemic, just after receiving her US residency. In 6 months, she had scaled her agency to 6 figures. As a Latina entrepreneur, Tatiana is also committed to supporting women and minorities in business; she mentored students through A&M-Commerce's Venture College and is an ambassador for her local Chamber of Commerce and a chair member at the Women Entrepreneur group of the neighboring Chamber of Commerce.
In 2021, the opportunity arose to become owner-partner of Hite Digital Dallas, as well as Vice President of Hite Creative. Tatiana resonated with Hite Digital's mission to empower their growing team of 80+ young professionals. Today, she is part of the change that Hite Digital is leading, not only as a digital marketing agency but as a proponent of a people-first mindset.