THE TOP 20 WOMEN IN DALLAS ADVERTISING – 2020 SHINING STARS CLASS ANNOUNCED
Update 8/4 – After much thought, AAF Dallas has decided to postpone our Shining Stars Reception until Spring 2021. We originally rescheduled this event in March when the pandemic was new and seemed it would have an expiration date. We see now that we are in the next, new normal and will likely be in this normal at least through 2020. Celebrating talent is important to us at the AAF, and we still want to honor them both virtually (on 9/3) and in person at a later date; so our hope is that we will be able to combine our 2020 and 2021 classes at the same reception sometime in May or June of 2021. We hope you understand our decision to postpone this event for now. 
The wait is over. We're sorry for the delay! AAF Dallas is excited to announce who the top 20 women in Dallas advertising are!
AAF Dallas is celebrating the 4th annual Shining Stars awards program which honors top women in Dallas advertising. In 2017, we launched our AAF Dallas Shining Stars program to celebrate amazing women doing amazing things in Dallas advertising. Inspired after attending the Southwest Advertising Hall of Fame event, we googled "top women in Dallas advertising" and the result was "The 10 Most Beautiful Women in Dallas" instead of finding women who are producing thought-provoking and innovative work, breaking through barriers to create something new, or forging partnerships that drive growth. We believe ambition, work ethic, creativity, and leadership are qualities to celebrate and elevate. We believe when you get 25 incredible women in a room, great things happen. We believe it's time that the nation recognizes our city as the talented advertising market that we are…and so the AAF Dallas Shining Star program lives on. See last year's group here. 
Dress code is semi-formal. Table reservations are on hold at this time This event will have very limited capacity this year and has consistently sold out in years past. Therefore are no individual ticket sales at this time. We are currently only booking tables for our honorees and their companies at this time!  Please register for our mailing list if you would like to be notified if individual tickets go on sale. In the mean time, one way to show support for your favorite Shining Star is to takeout an ad in this year's book. For information about tables reservations reach out to Allison McCaslin at allison@aafdallas.org.
We're thrilled to announce the fourth class of AAF Dallas Shining Stars. These women are Community Leaders, C-Suite Executives, Co-Founders, Executive VPs, Strategic Masterminds, Media Mavens, and more. They are breaking glass ceilings and elevating the Dallas advertising community to heights we have never seen before! Congratulations!
THE 2020 AAF DALLAS SHINING STARS: 
Aimee Bové, Director of Media at The Loomis Agency
Alexa Pérez, Project Manager at Launch Agency
Alisa McCarthy, Brand Management Director at The Infinite Agency
Amanda Breaux, Integrated Account Director at Saatchi & Saatchi*
Amanda West, Senior Manager of Advertising at Pizza Hut
Andrea "Dre" Wilson, Group Media Director at Moroch*
Ashlynn Rehmani, Local Media Strategist at Univision
Brandi Rand, Associate Director of Social Media at Burrell Communications
Caitlin Mitchell, Socia Strategy Director at The Richards Group*
Claudia Schaefer, Chief Experience Officer at Caliber Collision
Diana Schroeder, Vice President of Video Production at The Marketing Arm
Dina Light-McNeely, Senior VP Strategy Group Director at Spark Foundry a Publicis Media Agency*
Elizabeth Clayton, Principal at Richards Partners*
Hayley Dawson-Owens, Director of Consumer Insights & Innovative Strategy at Wingstop
Kat Kornegay, Account Director at Johnson & Sekin*
Kristina Blake, Partner & Creative Director at 31,000 FT
Lysbet Zimmerman, Principal at Quadratic*
Molly McLaren, VP, Group Creative Director at The Integer Group*
Salma Gottfried, Principal/Brand Management at LERMA/*
Tracy Henderson, Founder at Center Reach Communications
*denotes corporate members of AAF Dallas
THANK YOU TO THIS YEAR'S SPONSORS! 
Program Sponsor: Blanks

Shining Stars Sponsor:Johnson & Sekin

Shining Stars Underwriter: Launch Agency

Shining Stars Underwriter: Wingstop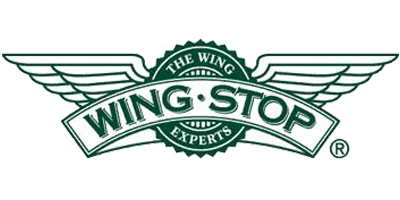 Nebula Underwriter: The Infinite Agency

SIlver Sponsor: SMU Advertising