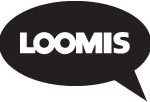 Website The Loomis Agency
We challenge underdog brands to think differently. We help them find their voice, and urge them to blaze new trails to make sure they stand out from the pack. Whether you need an agency of record or support on a project, we are here to help you win.
4-6 YEARS EXPERIENCE
LOOMIS is looking to add to our pack a sharp, passionate individual to join our brand management team to work on various retail and restaurant accounts. You will have the opportunity to stretch yourself across accounts and disciplines building experience. As the Brand Manager, your key role is to be the client's go-to person and keep all work moving through the agency. You are the communication conduit throughout the shop.
Bring your curiosity, creativity, and passion every day and it will be matched with the same. LOOMIS has been on the "Best Places to Work" for both the DMN and DBJ for six years running.
The ideal candidate will have 4-6 years of experience either on the client or agency side working on multi-unit retail brands.
Client Relationship Management
The Brand Manager position requires the ability and skill to manage the agency's day-to-day relationship with client contacts.
Earn and keep each clients' respect and confidence as a trusted advisor bringing value to their business through a strong commitment to success, consistent performance, and the ability to develop a wide range of ideas and solutions
Demonstrate confidence and authority as the day-to-day voice of the agency team
Contribute to the creative process; add ideas to the work to make it better
Organizational Skills
The Brand Manager is essentially the owner of client projects and thus must demonstrate an ability to organize workload and workflow.
Effectively plan and organize the work of you and your team – handling multiple projects efficiently, effectively and productively
Provide effective and efficient oversight of agency resources to ensure projects are delivered as promised in terms of time, budgets, and results
Presentation/ Selling Skills
As Brand Manager, you are expected to effectively present the agency's decisions, recommendations, and creative product to a range of client audiences.
Written Communication Skills
The Brand Manager must be able to develop persuasive summary and recommendation documents for presentation to client and agency decision-makers
Agency Values
LOOMIS stands in solidarity for anti-racism. We're committed to putting our time and talent to work to become more educated and action-oriented on the issues of racism in our world, and to utilizing our business practices and marketing skills to become long-term agents of justice for Black lives.
The following characteristics are expected of each employee of the agency regardless of role or responsibility:
Positive attitude
A high level of enthusiasm, motivation, and resilience
A sense of urgency to obtain results
An ability to maintain a positive attitude when under pressure
An ability to keep things in perspective.
A commitment to treat employees, clients, and partners with respect
A willingness to be respectful of others' opinions and ideas
A commitment to respect the work.
Dependability
A reputation for doing what you say you are going to do
A willingness to go beyond the call of duty
Creativity
A reputation for innovative thinking
Working with an entrepreneurial spirit not only in the visual aspects of our work but also in all areas of our business
Integrity
A track record of doing the right thing for the right reason
Honesty and sincerity earning the trust of clients and employees
Demand for excellence in all forms of communication
Always looking after the smallest detail
Professionalism
Demonstrate maturity in handling confidential matters
A consistent businesslike demeanor and performance
Common sense and good judgment