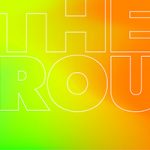 Website https://twitter.com/RichardsGroup The Richards Group
A fiercely independent branding shop that exists for one reason: to endear brands to people.
We are looking for a mid-level (three to five-plus years) brand manager to join our account team. This role will primarily focus on Credit One Bank, one of the country's fastest-growing credit card companies. It's an exciting opportunity, as we just launched the brand's first national brand campaign with category-breakthrough creative and media work. You will also be responsible for additional client opportunities and projects as they arise.
This role is perfect for you if you want an opportunity to take the bull by the horns, are an excellent problem-solver, can think on your feet, enjoy developing strategy based on data and analytics, and want to grow your business and advertising acumen. We're looking for a fearless day-to-day leader who is confident in being our clients' go-to brand manager. In your previous role, clients loved you – you are indispensable to their business and your current agency team.
Responsibilities
Manage the day-to-day responsibilities of the account internally and externally.
Build strong client relationships, staying close to objectives and client goals.
Collaborate and problem-solve with your agency team to ensure that we produce terrific work, on time and on budget.
Influence thought leadership throughout the team.
Critical and strategic business and marketing thinker, partnering with our strategy, creative, media, and analytics teams.
Demonstrate a thorough understanding of and passion for the clients' businesses.
Manage all elements of a multimillion-dollar national advertising campaign, including media, creative, strategy, measurement, sports sponsorships, and public relations.
You will report to the brand management account director to ensure that the agency is providing as much value as possible to our clients and driving their businesses forward.
Requirements
Three-plus years of advertising agency experience (preferred) or related communication industry experience that provides an understanding of advertising, marketing, media, creative, social media, sponsorships, production, research, accounting, finance, etc.
Proven experience in managing a team of people and in working cross-functionally
Outstanding communication, written, organizational, presentation, and problem-solving skills
Confidence in managing many creative, media, and strategy projects at once
Experience leading projects and campaigns from beginning to end including video, audio, print, digital, social, and out-of-home
Adept learner who easily works under pressure, with strict guidelines and within a fast-paced environment
Energy, professionalism, and the ability to influence
Understand how to manage up and down both internally and with clients
Exceptional communicator and a strong presenter
Excel at crafting a presentation story and building strong presentations to communicate agency ideas
Self-sufficient go-getter
Extensive knowledge of integrated campaigns, with a solid understanding of digital and social
Financial services/banking experience a plus
BA/MS in advertising, strategic communications, marketing, communications, or other related fields
A Mac wizard who is proficient with Microsoft Office (Word, Excel, PowerPoint) and Keynote